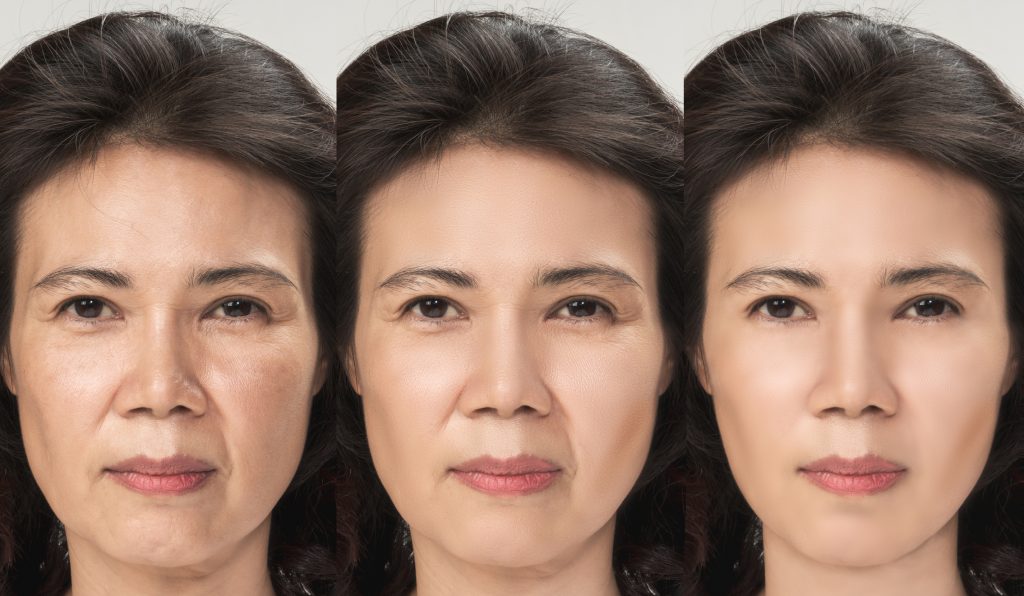 Hollows under the eyes. Sunken cheeks. Deep lines and wrinkles. These are all signs of looking older. But the most obvious? A loss of fullness. As we age, the natural contours of our face change. However, we can reverse these effects. If you want to look younger without surgery, a liquid facelift provides noticeable, immediate results with minimal recovery time. In this article, we'll answer the question, 'what is a liquid facelift?', discuss the benefits and drawbacks and compare a liquid facelift to other nonsurgical facelifts such as the Lumen Lift.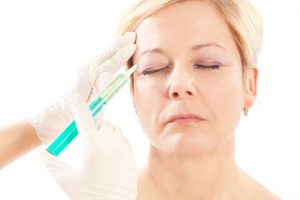 What Is a Liquid Facelift?
A liquid facelift is a nonsurgical procedure where cosmetic fillers are used to contour and lift facial features, primarily in the middle and lower areas of the face. A liquid facelift is a term sometimes generally used for any type of lifting, plumping, filling, smoothing or recontouring of the face. However, it's more commonly used when addressing a number of areas to give a full facelift effect.
"Fillers can be used to reconstruct the lower third of the face to cause a structural push up," says Dr. Andrew Kwak, Founder, The Lumen Center. "Fillers placed in locations around jowls redefine the jawline, making it more linear and add lift."
Different facial fillers can be used to contour your face, including Radiesse®, Belotero® and Restylane®. A liquid facelift may also include neurotoxins such as BOTOX®, Dysport®, Xeomin® and Jeuveau®, if needed. Fillers and neurotoxins can work together to add volume where your face needs it most to create a natural, youthful look.

What Are the Pros and Cons of a Liquid Facelift?
As with all procedures, a liquid facelift has pros and cons to consider. Benefits include:
Completely nonsurgical and non-invasive
Recovery time is minimal and most normal activities can be resumed immediately
Immediate, noticeable results
Lower cost
Following are downsides of a liquid facelift:
Temporary results with touchups needed every 12-18 months
Side effects may include bruising and swelling
Cannot correct sagging skin, and does not address the neck area

A Liquid Facelift with Cosmetic Fillers vs. Harvested Fat with The Lumen Lift
A liquid facelift is a powerful nonsurgical alternative to a traditional, surgical facelift. (We discuss surgical and nonsurgical options in this article.) However, it has no impact on the chin and neck, which other nonsurgical options can address.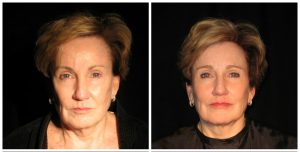 The Lumen Lift can address everything from the depressed areas under your eyes to your sagging neck. This two-in-one procedure combines the Lumen Tight and Lumen Fill. The Lumen Tight gently removes fat and tightens your lower face. Lumen Fill uses fat harvested from another area of your body, such as your abdomen, to restore lost volume in your upper face. Learn more about the Lumen Lift and view patient transformations.
Compared to cosmetic fillers in a liquid facelift, natural fat transfer (Lumen Fill) in the Lumen Lift procedure provides 10 times the amount of filler for 5-7 years (not months with a liquid facelift) for only about twice the cost.
 
Cosmetic Fillers
in Liquid Facelift
Natural Fat Transfer
in Lumen Lift
Nonsurgical
Yes
Yes
Product
Dermal fillers
Harvested fat
Amount of Product Used
3-5 ccs
33 ccs
Longevity
12-18 months
5-7 years
Procedure Time
45 minutes
Under 5 hours
Non-invasive
Yes
Minimally invasive
Recovery
Little to no recovery time
3-4 days
Cost
$2,000-3,500
$7,000
Take the Next Step to a Renewed Version of Yourself
Whether you need to address a couple of areas or have a more substantial face drop, a liquid facelift could be right for you. A nonsurgical facelift such as the Lumen Lift is longer lasting using your own natural fat as filler. The results of both procedures can take years off your face, and leave you looking and feeling renewed. Let Lumen help you achieve your best self! To book a complimentary consultation and explore your facelift options, call 610.525.0606.