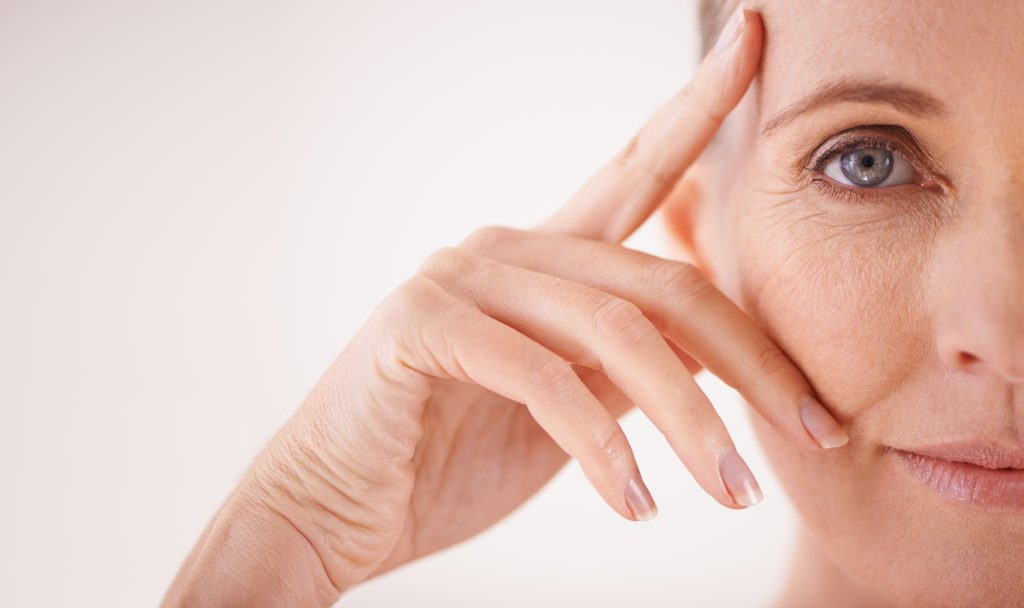 It's here! We're excited to detail our latest non-surgical technology offering: ThermiSmooth® Face! It's a non-invasive treatment using radiofrequency energy to smooth wrinkles and tighten skin. If you're tired of looking tired (even after a good night's sleep), noticing more wrinkles or moderate skin sagging, ThermiSmooth Face is a great solution. Best of all, there's no downtime or risks of surgery. 
Why Should You Consider ThermiSmooth Face?
Are at-home skin care products no longer making much of a difference? But invasive procedures perhaps go too far in terms of cost, downtime and desired result? Or perhaps you want to see a noticeable change but want the most non-invasive option possible. If so, ThermiSmooth Face is an effective treatment for the brow, eyes, cheeks, mouth and neck – no matter your skin type or tone. Good candidates for ThermiSmooth Face typically have: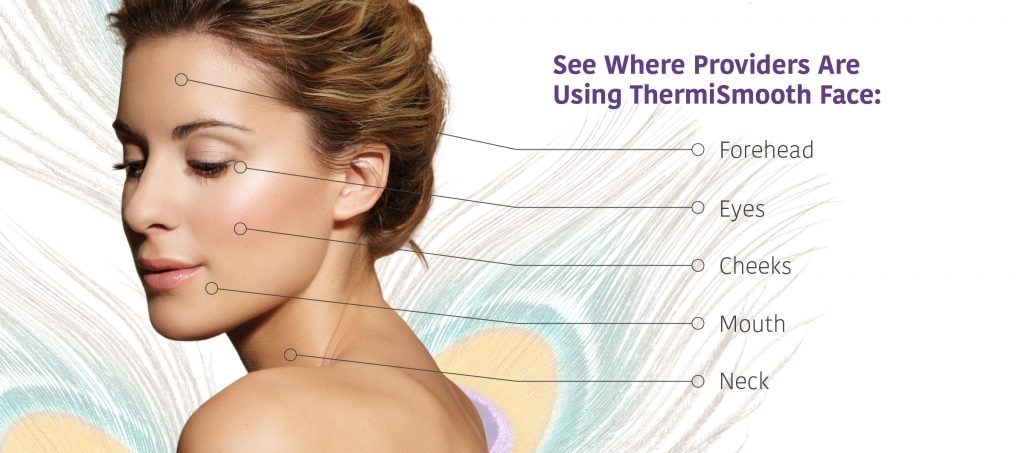 Fine lines around the eyes, mouth and forehead
Under the eye bags or circles
Moderate sagging skin on the face, jawline and/or neck
Crepey skin on the face and neck
ThermiSmooth System Technology
ThermiSmooth Face comes with a handheld applicator that uses controlled radiofrequency energy. The applicator is specially designed to target the delicate and harder-to-reach areas of the face.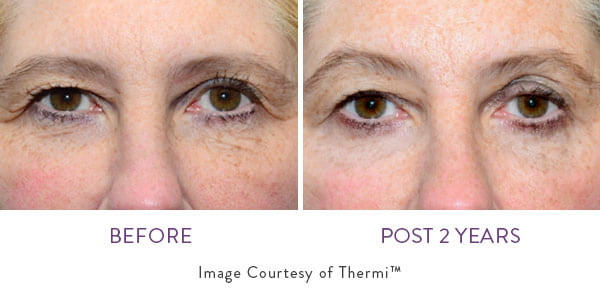 During treatment, the ThermiSmooth system has a thermal camera to monitor the skin temperature. The system automatically adjusts the temperature based on feedback from your skin. This ensures a safe and effective treatment. As a result of ThermiSmooth Face, you'll notice improvements in your skin's firmness, tone and appearance. Skin is gently smoothed – all without injectable treatments, chemicals and invasive procedures.
What to Expect During a ThermiSmooth Face Procedure
Patients often compare the experience to "a warm massage." And like a massage, patients can sit back and relax during their procedure! The first step is to cleanse the areas to be treated and spread a small amount of ultrasonic water-based gel. Using moderate pressure, the applicator is moved in a circular motion. A target temperature is gradually reached to lessen any discomfort and sustained at 40 degrees Celsius (around 100 degrees Fahrenheit). This is an ideal temperature to shrink damaged collagen and stimulate new production. 
ThermiSmooth Face procedures are quick, approximately 30 minutes. Pick up where you left off in your day! 
ThermiSmooth Face Gets Noticeable Results!
While many patients are pleased with results from ThermiSmooth Face after just one treatment, a series of 4-6 treatments are typically needed to achieve full results. Treatments are performed one month apart, so full results can be expected 2-3 months after completion of treatments. To make your result last, an annual treatment is recommended. 
Why Our Patients Are Raving About ThermiSmooth Face!
"I am so in love with my latest treatment at Lumen – a ThermiSmooth series around my mouth and jawline. This treatment plumps up the skin to fill in lines for a smoother look. It also tightens the skin especially around my mouth and jowls. My marionette lines are just about gone. What a difference it makes and from the first treatment, you will see results. Not to mention it gets progressively tighter with time, and as you continue treatments. 


Not expensive, no downtime, no pain. Thank you, Melissa. I give it 5 Stars… You don't want to miss this!" – Chris D. 
Ready to Enjoy the Benefits of Smoother, Natural-Looking Skin?
ThermiSmooth Face accomplishes a lot and can produce dramatic results to look (and feel) your best! At Lumen, we take the time to discuss your goals and what to expect at all stages of your procedure. If you're ready to take the next step, we invite you to schedule a complimentary consultation at 610.525.0606.