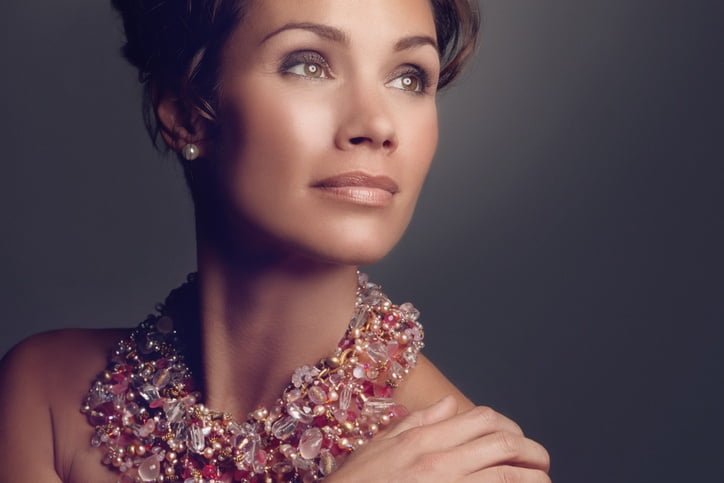 Have years of sun exposure wreaked havoc on your skin? Are you still suffering from the aftermath of teenage acne? And have the appearance of fine lines and wrinkles become more noticeable? Years of skin issues may have accumulated, but the good news is there's a solution that can treat them all, simultaneously: MicroNeedling with Platelet Rich Plasma (PRP). We dive into the details of this relatively new, innovative treatment: Why MicroNeedling with PRP is a powerful combination, the benefits over MicroNeedling alone, popular treatments areas and how it works. 
What Is MicroNeedling?
MicroNeedling is a type of collagen induction therapy treatment that is performed to rejuvenate skin. We love it because it's so versatile – MicroNeedling treats a multitude of skin issues and is ideal for any skin type. It's a quick, minimally-invasive treatment with very little downtime. Benefits of MicroNeedling include: 
Improves fine lines and deep wrinkles
Reduces appearance of acne scars, large pores and other skin imperfections
Softens stretch marks
Creates a more even skin tone
Lightens hyperpigmentation and sun spots
Firms and smooths skin texture
Restores smoother, more youthful looking skin and give you that "glow" 
How Does MicroNeedling Work?
Prior to the treatment, a topical numbing cream is applied to keep you comfortable during the procedure. An FDA-approved device with very fine needles is used to create microchannels in the top layer of your skin. In response to these tiny punctures, your body kickstarts the healing process and collagen and elastin are produced. These two proteins help to shrink and tighten the skin.
At The Lumen Center in Bryn Mawr, PA, we use the COSMOPen, a state-of-the-art MicroNeedling System. It produces similar results as a fractional laser, but without pain, downtime and thermal damage. The COSMOPen also has advantages over a DermaRoller, including:
Vertical movements prevent unnecessary trauma
No risk of cross-infection with disposable pinhead
Gets hard-to-reach areas with small tip
Very accurate and consistent speed and depth
MicroNeedling with PRP – Even Better Together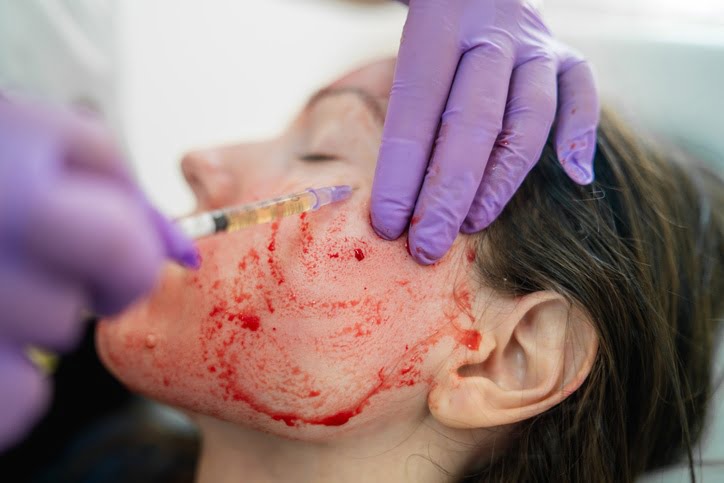 On its own, MicroNeedling has enormous benefits for a wide range of skin conditions. However, MicroNeedling with PRP supercharges these benefits and PRP acts as a catalyst for the healing process. Why? PRP, sometimes called your body's "liquid gold," contains hundreds of growth factors that stimulate stem cells and spur the tissue repair process. In fact, recent studies have shown that MicroNeedling with PRP provides better outcomes for atrophic acne scarring than MicroNeedling alone. MicroNeedling with PRP has also been studied in comparison to other treatments and we're consistently seeing improved outcomes from the addition of PRP. PRP can also do wonders for under-eye puffiness and dark circles to give you a well-rested, refreshed appearance. 
Adding PRP to Your Procedure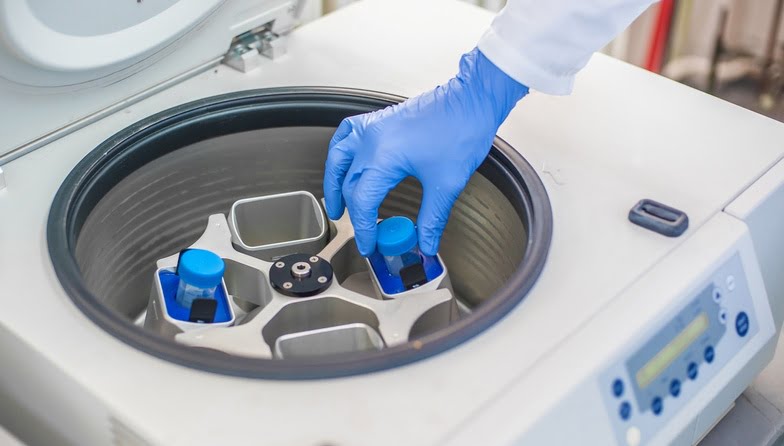 Adding PRP to MicroNeedling is easy, and blood is drawn while waiting for the topical numbing cream to take effect. The blood is then placed in a centrifuge, which separates the blood and extracts the PRP. After MicroNeedling is completed, the PRP is applied topically to the treatment area. The tiny holes allow the PRP to better penetrate the skin layer and dramatically enhance the repair process. The entire procedure takes 2 hours and you can resume normal activities immediately. 
MicroNeedling and PRP – Not Just for the Face
While the face is a popular treatment area, MicroNeedling and PRP are safe and effective for the neck, décolleté and hands. The Lumen Center also offers Lumen Bio Hair Treatment, which is MicroNeedling and PRP for the scalp to help stimulate hair growth. 
To see optimal results, the number of treatment sessions depends on the extent of the issues and areas to be treated. Acne and scarring usually requires 6-10 sessions, whereas depigmentation and improving thin wrinkles is 5-8 sessions. Hair treatment is typically 10-15 sessions. 
Pre- and Post-Care with MicroNeedling and PRP: What to Expect
At The Lumen Center, we individualize every treatment plan so that our patients see maximum improvement in skin appearance and quality. We offer complimentary consultations prior to your procedure, and take our time to discuss expectations, provide instructions and answer any questions you may have. 
Immediately following your treatment of MicroNeedling with PRP, you will feel like you have a mild sunburn and have some redness, which will subside within 48 hours. A daily moisturizer will help health the skin and reduce irritation. And sunscreen is a must! 
Are You Ready to Feel and Look Your Best?
If you want to improve your skin's health and restore a youthful complexion, MicroNeedling with PRP can enhance your outcome with dramatic results. Our compassionate and specially-trained team at The Lumen Center is dedicated to quality patient care and has a reputation for natural results. To learn more or schedule a one-on-one consultation, we invite you to contact us at 610.525.0606. We're here to help you address your concerns and find skincare solutions that work best for you.